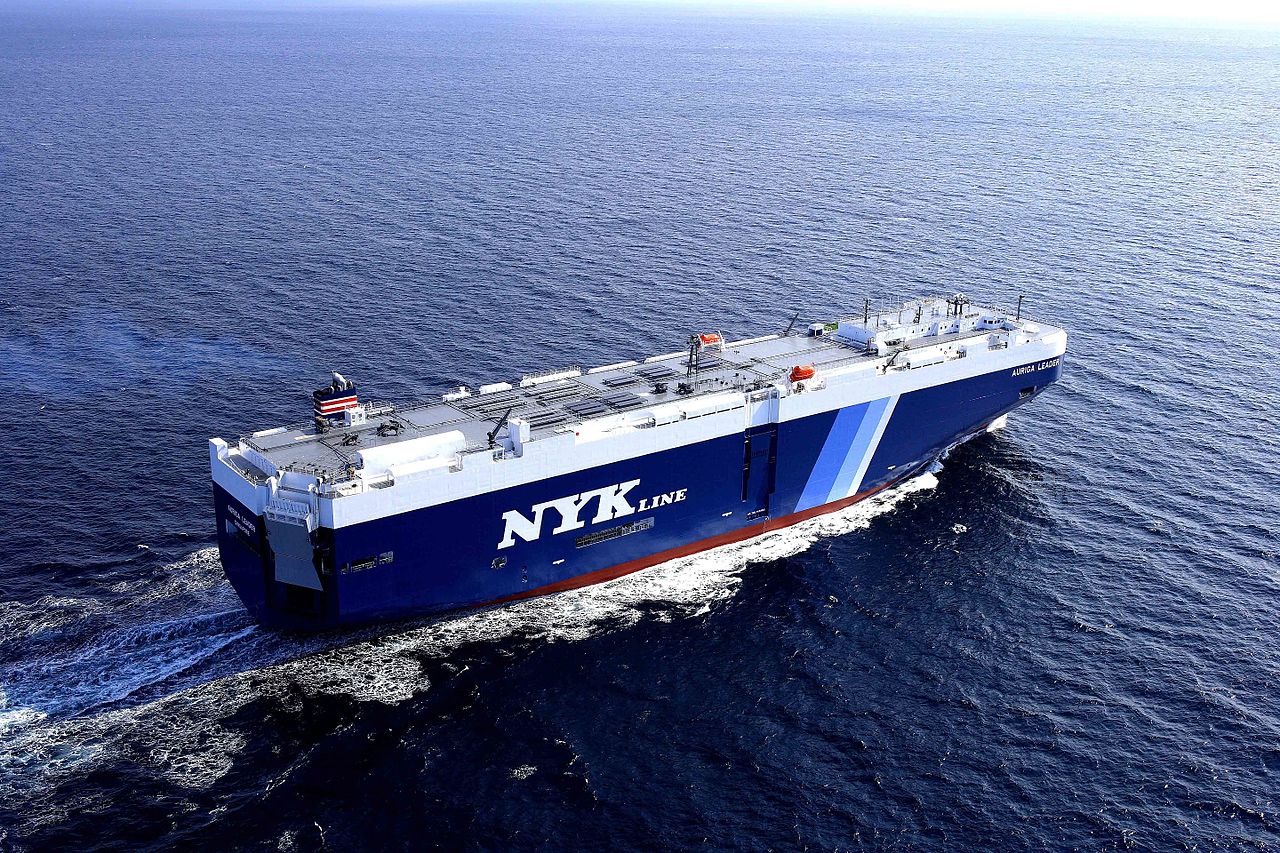 Another First for Nippon Yusen Kaisha – NYK
It is fitting that at a time when NYK is celebrating its 139th anniversary, the company has broken new (maritime) ground by conducting the world`s first autonomous ship trial. Autonomous manning is very much on the agenda of ship owners to make operations safer, reduce crew stress, workload and payroll. The trial was held aboard the Iris Leader, a pure car truck carrier (PCTC). The ship sailed between 14 and 20 September from Xinsha, China to Nagoya and Yokohama. It was navigated throughout the voyage with the use of the Sherpa System for real ship navigation (SSR).
The innovative system 'took over', gathered information on surface and engine performance and navigated the ship as a virtual captain and engineer. During the trial, the crew acted in parallel to enable the company to monitor the performance of the SSR and use the data to study the feasibility of using this system in the future, particularly for coastal services where it is difficult to recruit crews. The trial was particularly useful in that the information was gathered in actual sea conditions rather than from shore based simulators. The judgement of professionals on the bridge and engine room will be studied in parallel with the SSR results, leading to greater optimisation for the future.
During the trial NYK followed the interim guidelines issued by the International Maritime Organisation (IMO) for Maritime Autonomous Surface Ships operations (MASS). The guidelines were endorsed in June by the IMO Maritime Safety Committee during which MASS methodology and acceptable levels of autonomy was defined for the first time.
It is no surprise that NYK pioneered this ground breaking trial. The company has a notable track record through its three 'Is' values: integrity, innovation and intensity. It is hoped that the SSR trial will lead to advanced systems for autonomous ships, confirming NYK`s motto of 'Bringing value to life' and its medium term goal of: Staying Ahead 2022 with Digitilization and Green.
The famous shipping group whose ships are instantly recognisable by the 'Nibiki' – the twin red-bands on white and black funnels adopted in the 1930s, has been represented in Malta for several decades by O.F. Gollcher & Sons Ltd which coincidentally celebrates it's 165th year of service this year.
Besides being Shipping Agents, Gollcher Group offers various services including:
Footage of such feat can be found here: