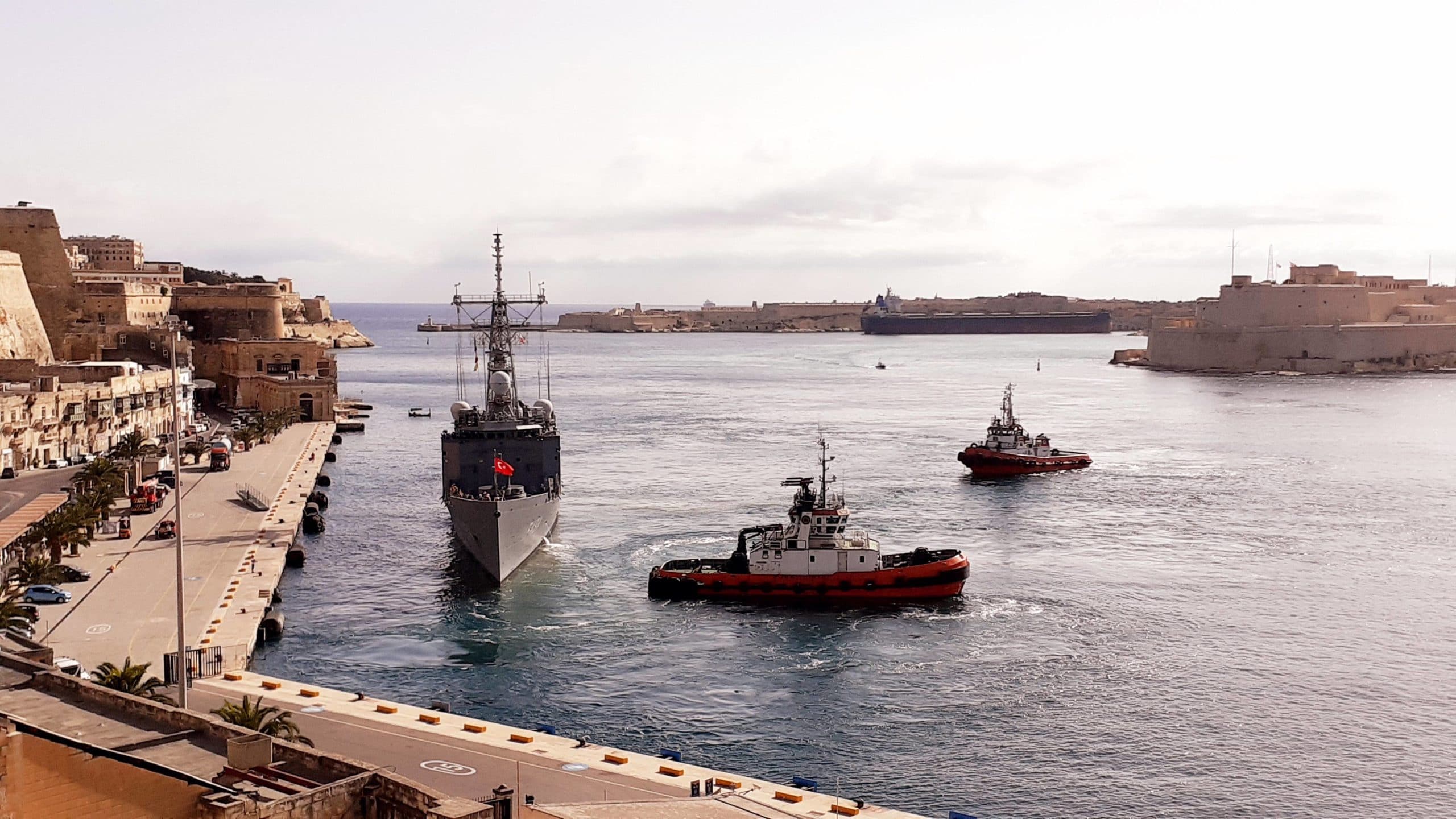 TCG Gökçeada (F-494) – O.F. Gollcher & Sons Ltd. Shipping Agent appointment
Following July's visit of the TCG Gemlik F-492, sister ship TCG Gökçeada (F-494), has berthed at Valletta Cruise Port – Pinto 4, today 01.09.2020 at 0900hrs LT. Once more, O.F. Gollcher & Sons Ltd. were entrusted to serve as the Shipping Agent responsible for all the husbandry and logistical setup for this call.
Initially, TCG Gökçeada used to form part of the American Navy bearing the name – USS Mahlon S. Tisdale (FFG-27). It was in fact commissioned to Todd Shipyards in San Pedro California in 1978 as part of the FY78 program and launched in February 1981. In April 1999, the ship was handed over the Turkish Naval Forces where it still remains in active services till the present day.
The TCG Gökçeada has a speed of over 29knots and a capacity of 15 officers and 190 soldiers. The F-494 can also accommodate 2 SH-60Lamps III helicopter aircrafts along with their crew, around six pilot officers and 15 soldiers.
The reported specifications of the vessel are:
Displacement: 4100 tons
Length: 453 feet
Beam: 45 feet
Draft: 22 feet
Contact us for Shipping Agent ices
If you need our support for similar Shipping Agent services in Malta please do not hesitate to contact us here.