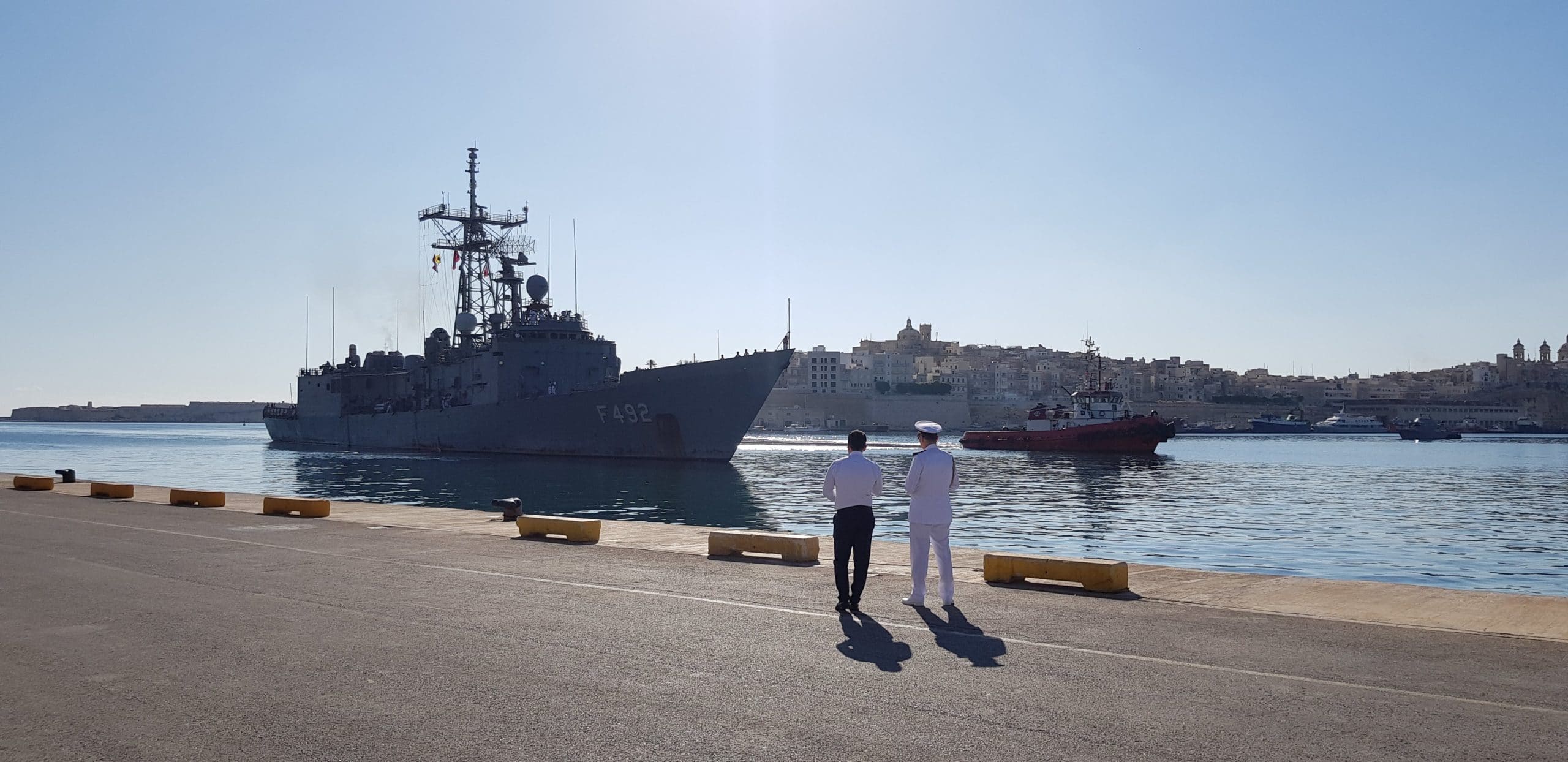 Gollcher Appointed As Shipping Agent For Turkish naval vessel TCG Gemlik (F 492)
On Tues 21 July the Turkish naval vessel TCG Gemlik (F 492) became the first naval vessel to enter Valletta Port (berthing alongside Pinto Wharf) after the COVID pandemic situation.
The diplomatic visit lasted three days and O. F. Gollcher & Sons Ltd acted as the Shipping agent during this visit; entrusted to coordinate and provide all the logistical and husbandry requirements.
TCG Gemlik was previously known as USS Flatley (FFG-21) whose keel was laid down on 13 November 1979. She was launched on 15 May 1980, and commissioned on 20 June 1981. Decommissioned on 11 May 1996, she was sold to Turkey on 27 August 1998 and immediately underwent conversion into a Turkish G-class frigate.
The reported specifications of the vessel are:
Displacement: 4100 tons
Length: 453 feet
Beam: 45 feet
Draft: 22 feet
Previously Gollcher acted as a shipping agent for the USS Mt. Whitney in February 2020.
If you have any questions on this visit or would like our support for similar services in Malta please do not hesitate to contact us here.