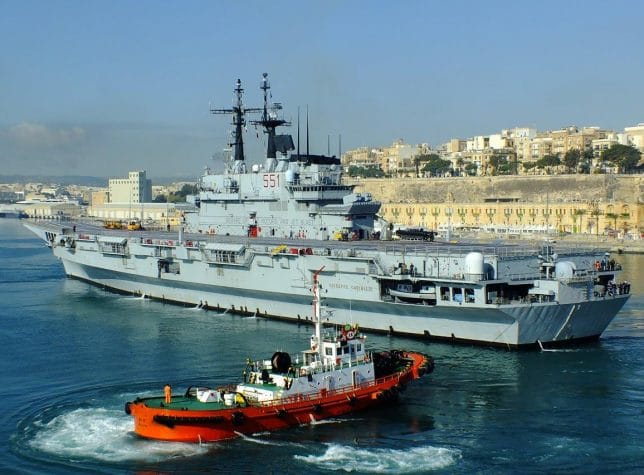 Navy aircraft carrying cruiser GIUSEPPE GARIBALDI called at Valletta Port
O.F. Gollcher & Sons Ltd has been appointed as the port logistics agent to handle all logistics management for the GIUSEPPE GARIBALDI during her stay in Malta.  The Italian Navy aircraft carrying cruiser called at Valletta Port for a short visit between the 23rd and 25th March 2017 berthing at Boiler Wharf, Senglea.
The last time the Cruiser called Malta was in November, 1995. The Giuseppe Garibaldi has for the last months deployed as the Flagship for EU NAVFOR MED operation SOPHIA. The operation's core mandate is to contribute to the EU efforts to disrupt the business model of human smuggling and trafficking networks in the Southern Central Mediterranean, and prevent the further loss of life at sea.