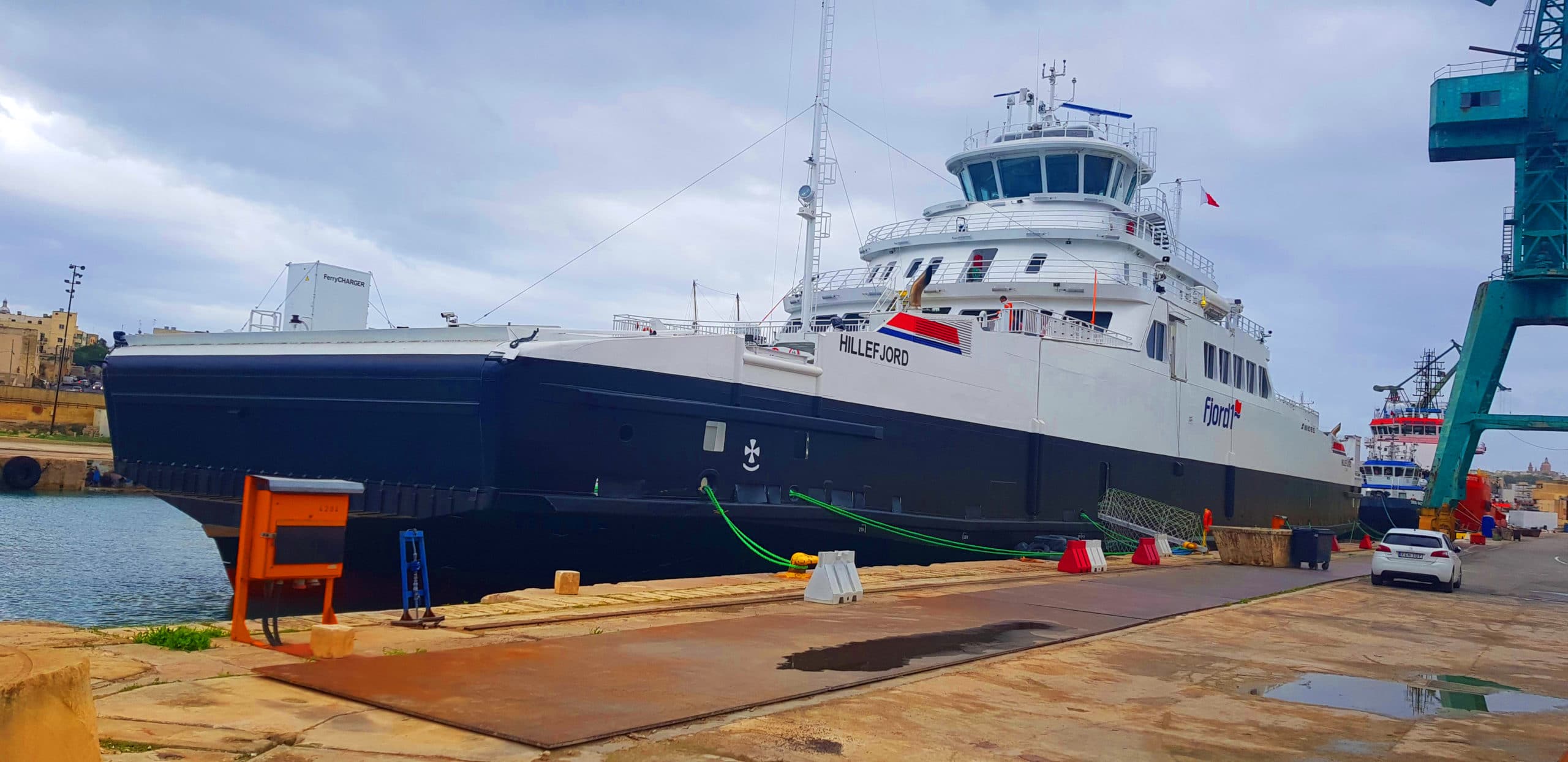 Gollcher appointed as Shipping Agent for Hillefjord Hybrid Ferry
O.F. Gollcher & Sons Ltd was entrusted to act as Shipping Agent for the Hillefjord Hybrid Ferry , IMO 9850719 which called at Malta in November 2019 during her maiden delivery voyage.  The RORO passenger type ferry is the first of three zero-emission double-enders built for Fjord1. It integrates the latest environmental-friendly technologies and has a Gross Tonnage of 2899 and a dead weight of 500Tonnes. It's overall Length is 84.5m by 17m in extreme breadth and can accomodate around 250 Passengers and 60 Vehicles.
Thanks to its hybrid propulsion system, the Hillefjord not only provides economic benefits to its operator but also reduces mechanical stress and noise and cleaner journeys to the environment.
It was delivered by the Turkish shipyard, Sefine Yalova, on November 4th 2019 to the Norwegian Fjord 1 and headed straight to Maltese port of Valletta for a 10 day stop where she was sheltered from adverse weather conditions in the Mediterranean , received fuel and supplies to carry on the rest of her delivery voyage.
The Hillefjord sailed out of Valletta port on 18th November and proceeded to Cagliari, Cartagena , Ijmunden to be finally delivered in Bergen Norway from where the vessel will operate its Ferry crossing services.