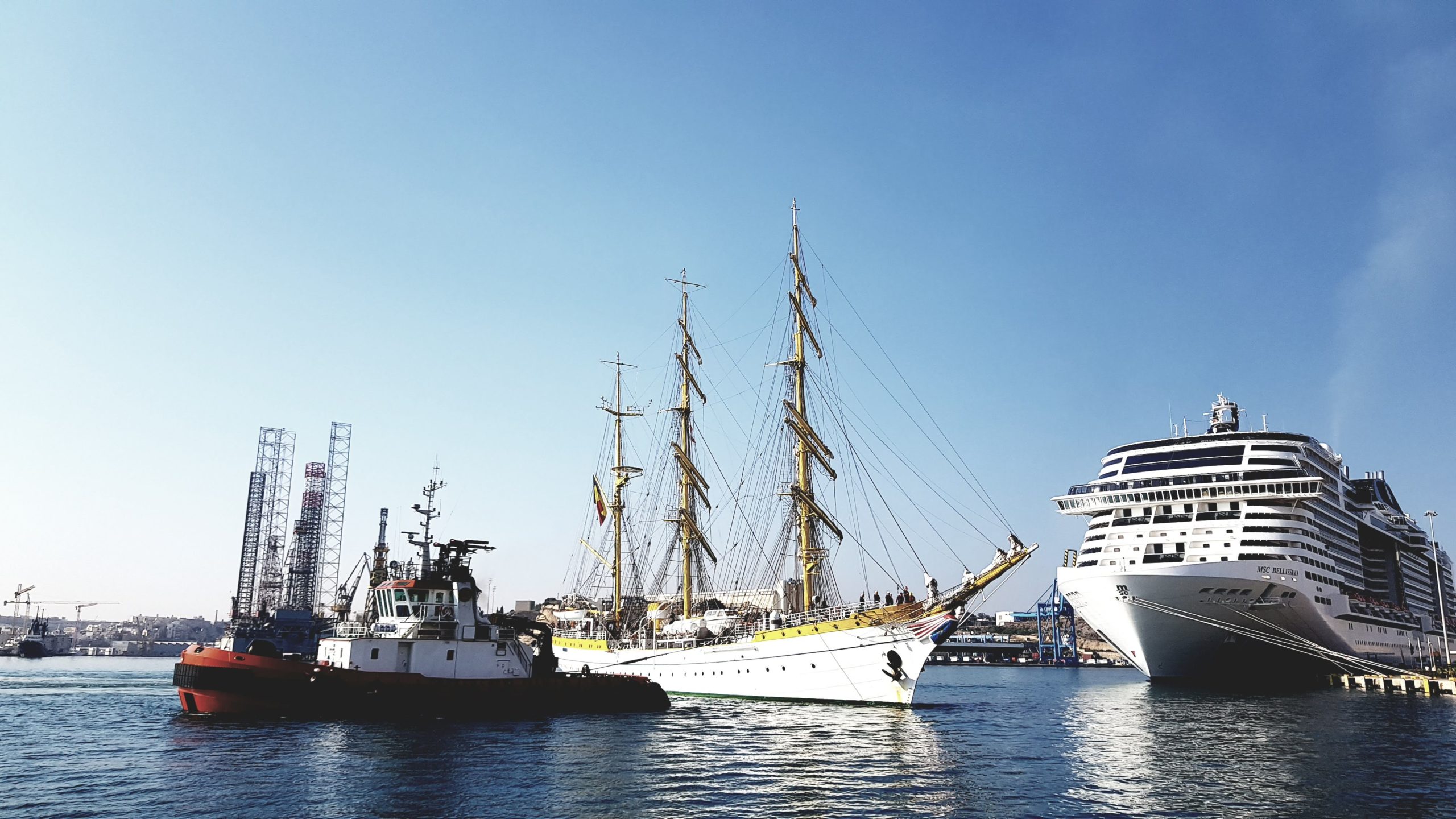 Gollcher appointed as Shipping Agent for 80 Year-old training ship
Gollcher Shipping Agent recently handled the 80 year-old Romanian Naval Academy sail training ship MIRCEA. The ship was retracing its original voyage from Hamburg where she was built in 1939 to Constanta. The three-masted barque is one of a quintet built by Blohm &Voss, Hamburg. Her sisters are the United States Coastguard Eagle, the Portuguese Sagres, the Ukrainian Tovarisch and the German Gorch Fock. While the last two have also called at Grand harbour, the record is probably held by MIRCEA which first visited the island on her homeward voyage from the builders in 1939. She has since called in 1956, 1966, 1967, 1971 and 1980. Her current commander was a cadet on board when she called in 1966; that time she was returning home after a refit at Hamburg by her original builders.
The MIRCEA is named after the Wallachian Prince Mircea the Elder (MIrcea cel Batran 1386-1418). The sail training ship replaced a ship of the same name which served in the Romanian Navy between 1882 and 1940. The current ship was taken over by the USSR during the Second World War; she was returned in 1966. MIRCEA is homeported in Constanta. She has a crew of 89 and is able to host 135 cadets, including guests from other navies. She participates regularly in Tall Ships Races and Regattas and is a familiar sight in many ports of the world. A 'Round the World Tour' is planned for 2012-2022 with a view to showcase Romanian spirit and cultural values.
The Malta Sailing Federation took the opportunity to plan a visit for their young sailors, for which Gollcher as the Shipping Agent made it possible. The young sailors thoroughly enjoyed the visit and the hospitality offered by the Captain together with his crew.
For more information about Shipping Agent services click on the link.